Overview
Columbus provides integral, on-site support in a broad range of health services disciplines. Our experts serve leading research institutions in the areas of biomedical research, health science studies, clinical analytics and project management. We enable this work with health-related IT services, while providing guidance on health policy and regulatory compliance.
We support 18 institutes and centers at NIH with over 100 subject-matter experts. This diverse team includes doctors, nurses, research scientists, data analysts, database administrators, budget analysts, web developers and grant researchers.
Together, they expand NIH's capacity to conduct accurate, efficient research; strengthen compliance; and save operational costs in public health missions.
Research & Scientific Support
Performing multi-discipline research on bacterial zoonosis and vector-borne diseases
Applying molecular and biochemical lab techniques to prepare findings for analysis
Developing new diagnostic tests
Managing and validating NIH's clinical protocol data
Studies
Conducting high-priority lab and field studies to develop novel research treatments
Creating new experimental designs
Maintaining animal colonies for animal protocols
Managing equipment and resources
Helping prepare required documents and editing research-related papers, posters and manuscripts
Analysis
Conducting longitudinal analyses of genomic data tied to vector-borne diseases
Developing lab techniques and protocols
Managing data storage and collation
Amending existing software to meet researcher needs
IT Services
Developing scripts to anonymize and obfuscate data when needed
Cleaning data
Linking datasets to databases
Performing statistical analysis in social science research
Developing statistical programming code and scripts
Supporting various aspects of bioinformatics
Automating and simplifying infrastructure and mission operations
Program & Project Management
Overseeing fiscal and operational deliverables for clinical trials networks
Monitoring schedules and managing budgets
Performing statistical analysis on program data
Coordinating program activities tied to strategic planning, program evaluation, reporting, HR and financial management
Regulatory Affairs
Reviewing policy documents and validating they are scientifically sound
Developing compliance-monitoring processes and systems
Advising on Section 508 compliance and regulations tied to web content
Researching approaches for integrating genomic data into electronic health records
OUR CLIENTS
We love who we work for.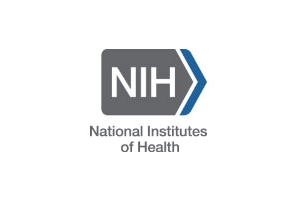 Connect with our team of experts.
Together, we'll explore solutions to your specific mission challenges.