Overview
Columbus recognizes government's expectation that contractors apply creative thinking and commercial best practices throughout the life of a contract. With this understanding, Columbus prioritizes an investment in people, tools and technologies. This is at the heart of our "Excellence" mindset in delivering services and solutions to our government customers.
We've developed a program that infuses our business culture with that "can-do" attitude that so many companies strive for. It traverses all phases of our business cycle, from opportunity creation and pursuit to all elements of contract execution.
We call this program thinkColumbus.
thinkColumbus
think
Columbus
 is an investment in the future of our employees and customers. Our leaders value innovation in the marketplace and support it through this comprehensive set of thought-engaging forums, continuous learning initiatives and customer collaboration opportunities.
We use a combination of tools, methods and locations to share thinkColumbus with employees and customers. These include blogs, discussion forums, technical wikis, collaboration groups, mentorship programs, publications, and learning and innovation center facilities — including Columbus' Center of Excellence.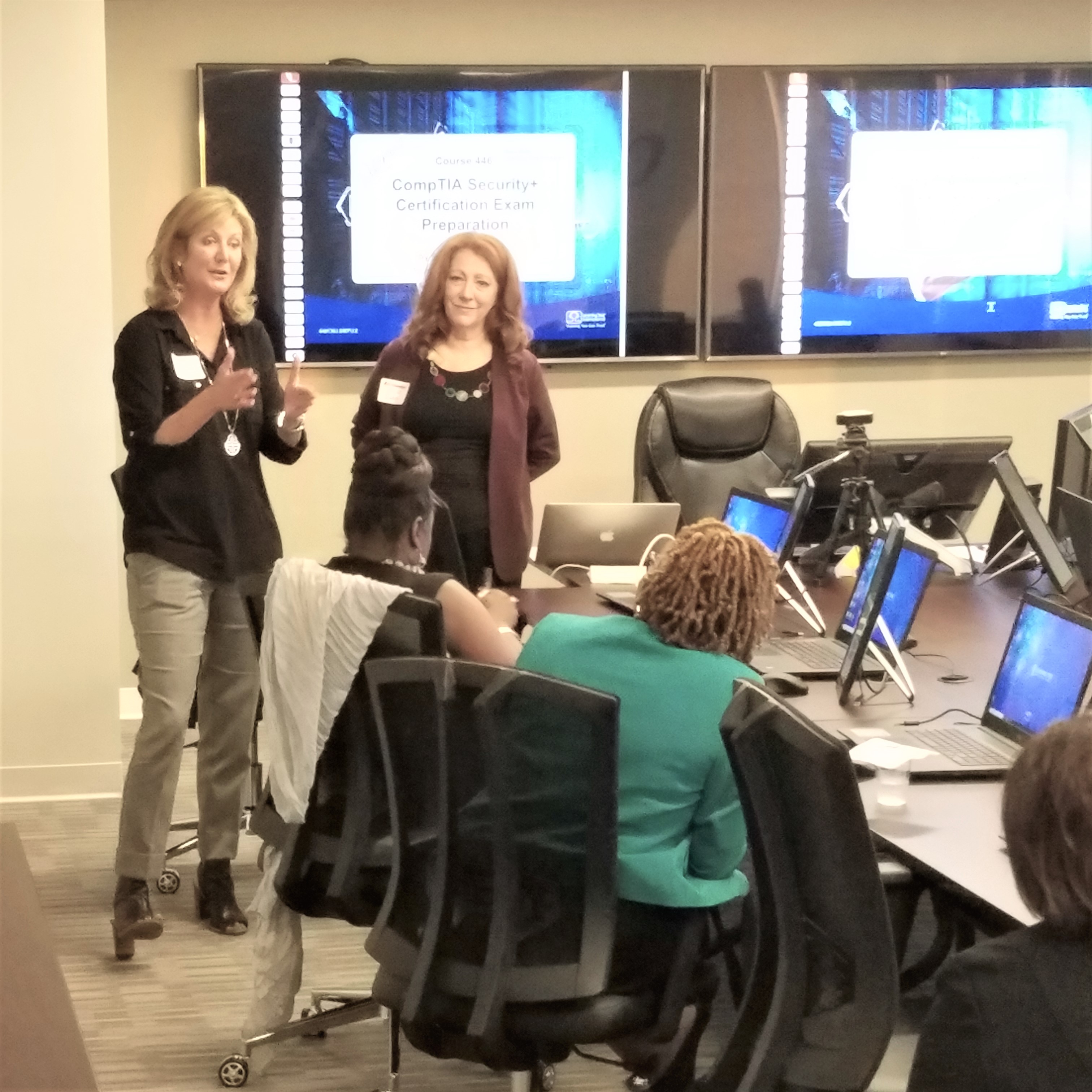 Engineering Innovation Center
The Columbus Engineering Innovation Center (EIC) is a research, prototyping, training and "flat-sat" proof-of-concept facility that enables the development and demonstration of cutting-edge technologies in the fields of hybrid embedded processing, artificial intelligence & machine learning, mechanism & robotic controls, and Core Flight Software (CFS) & multi-core processing technologies for Space Flight and Ground applications.
The EIC's state-of-the-art laboratory resources can be leveraged by Columbus customers, industry/university partners and employees to facilitate the development and infusion of innovative technologies into a wide variety of customer Engineering, Science, and Mission applications.
Center of Excellence
Located at our Washington, D.C.-area offices, Columbus' Center of Excellence is a central hub where technology and software engineering projects are developed and featured. It comprises a state-of-the-art training center, an innovation center and a modern collaboration center. This purpose-built facility an excellent example of
think
Columbus
at work — and how we foster creative thinking and collaboration high-tech physical spaces.
Columbus' customers include federal departments and agencies within the Aerospace, National Security and Health Services markets. Our diverse customer base provides the men and women of Columbus access to a range of mission focus areas that span three distinct areas of expertise: Engineering, Technology and Science. We continuously see opportunities to share information with customers across these markets and disciplines.
Customer & Employee Engagement Forums
Customer-facing technology demonstrations in the areas of Cyber, Data Analytics, Cloud Computing and Software Development
Employee communications, including our quarterly newsletter and townhall meetings
Peer-to-peer technology demonstrations that share current innovations and best practices. These also allow staff to develop presentation and critique skills, serving as dry runs of technical presentations to be made at conferences or customer meetings.
Collaboration Spaces
Columbus' Washington-area Center of Excellence
Staff-led communities of practice on technical topics and disciplines
Information Sharing
Position papers on relevant topics of interest
A video library of previous technical presentations
Managed technical wiki pages where the experience of our senior technical SMEs is leveraged to address day-to-day problems across our customer engagements
Blogs for high-visibility/high-value project engagements and campaigns
Subject-matter experts at industry conferences and panels
Continuous Learning & Improvement
The Columbus Cyber Training Academy
Customer and employee education
Innovation Center
A research, prototyping, training and "flat-sat" proof-of-concept facility
Award pool to recognize and reward innovative ideas that contribute to the mission of Columbus and our customers
A special R&D investment pool to provide initial development for competitively selected ideas that will provide measurable benefits to our customers' missions
Connect with our team of experts.
Together, we'll explore solutions to your specific mission challenges.